After church (and a needed change of clothes for Chubbs), we got a quick family picture for Easter.
I have such handsome men in my family.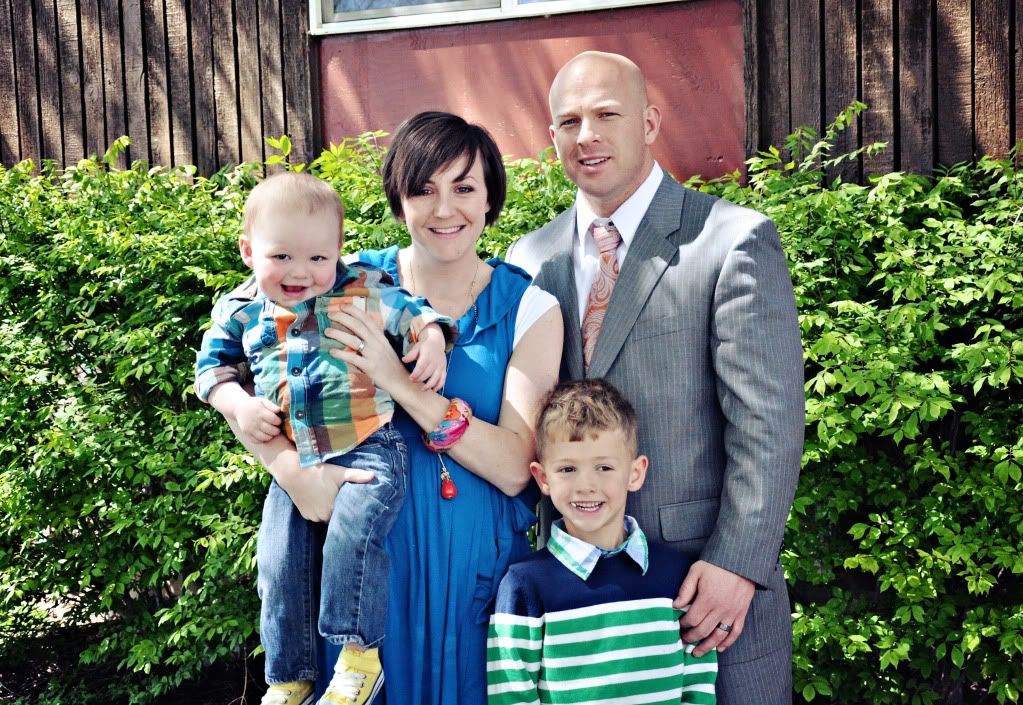 My little stud mad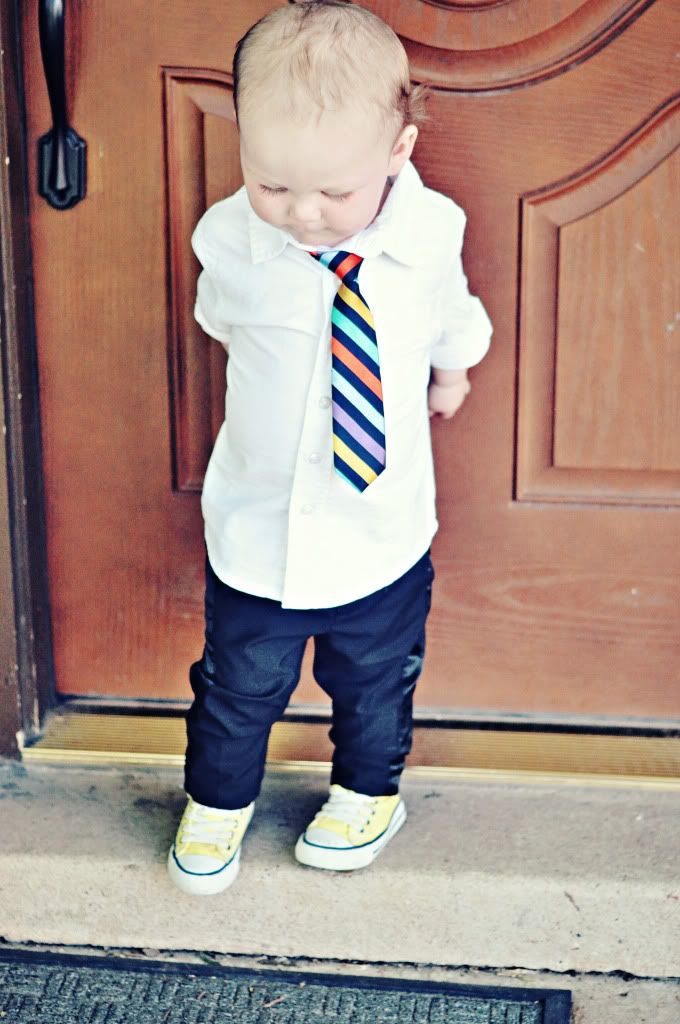 Waiting for the egg "hunt'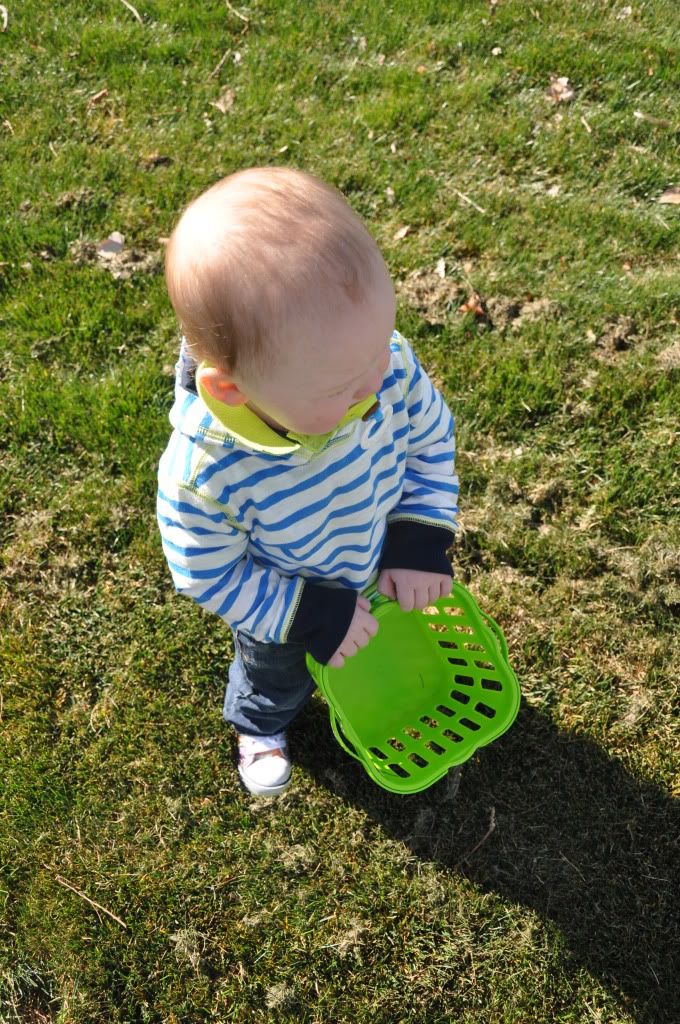 This was our city Easter Egg hunt and let me tell you. It was the stupidest thing ever! I was SO disappointed. There were a ton of people there and then a ton of eggs. However, it was no hunt. It was a as-soon-as-they-say-go-let-your-kids-go-and-hope-they-are-faster-than-the-kid-next-to-them-so-they-get-something spree. It was lame. No eggs were hidden, they were merely spread out on the grass of a baseball diamond.
I had to pick up Chubbs, run to an area that hadn't been reached yet, and guard a section of eggs so he could actually get something.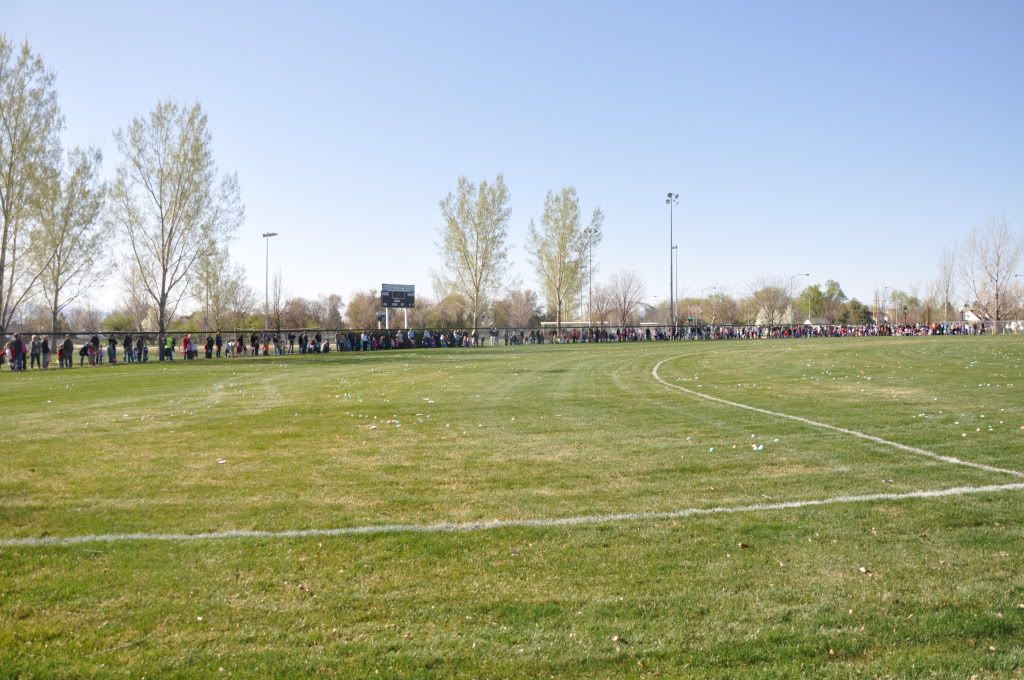 We managed to get three eggs.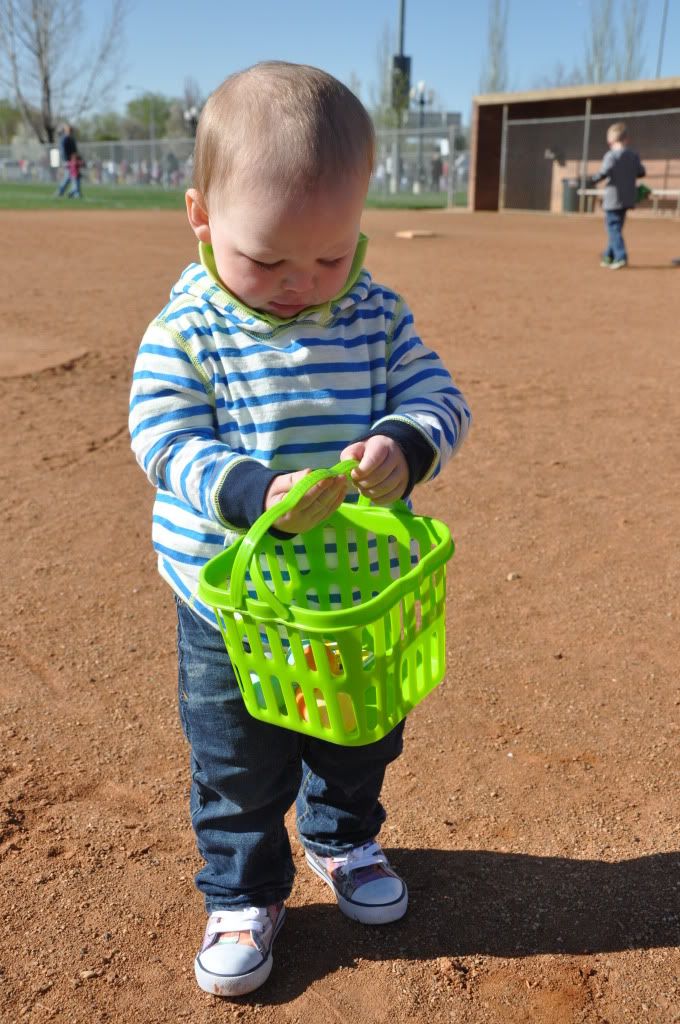 At least he had fun playing on the baseball diamond and bleachers.