Our little Munchkin man played tball this spring. He wasn't too sure about wanting to play and for the first few games didn't want to go.
However, he said he wanted to play when he was asked, so he got to learn the lesson of sticking to your word and following through.
Once he was at the games and got up to hit or played pitcher or first base, he had a blast.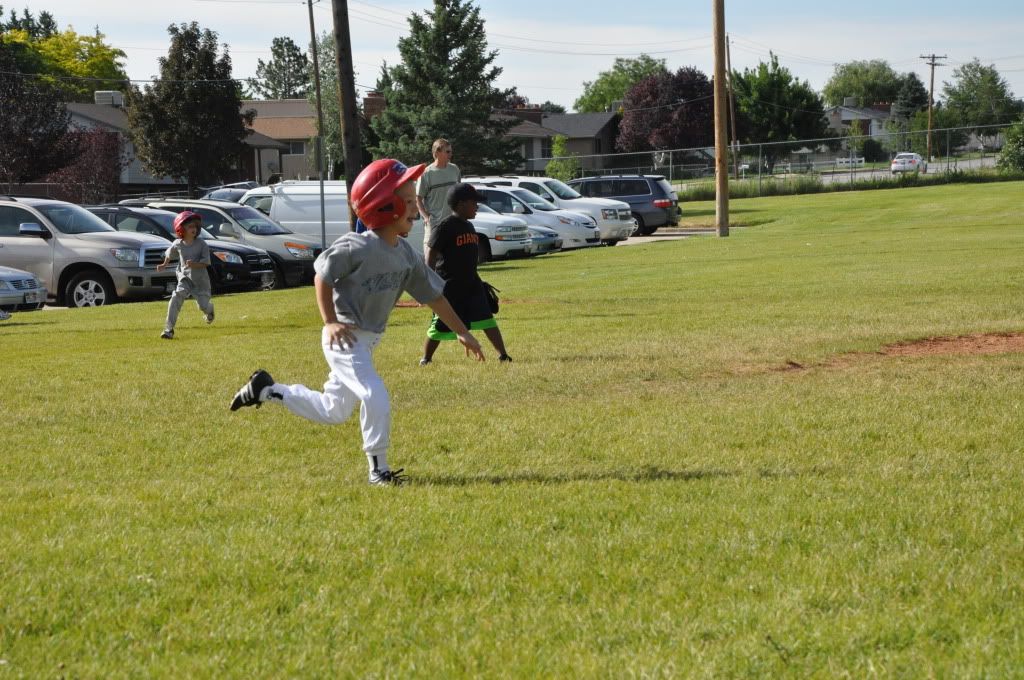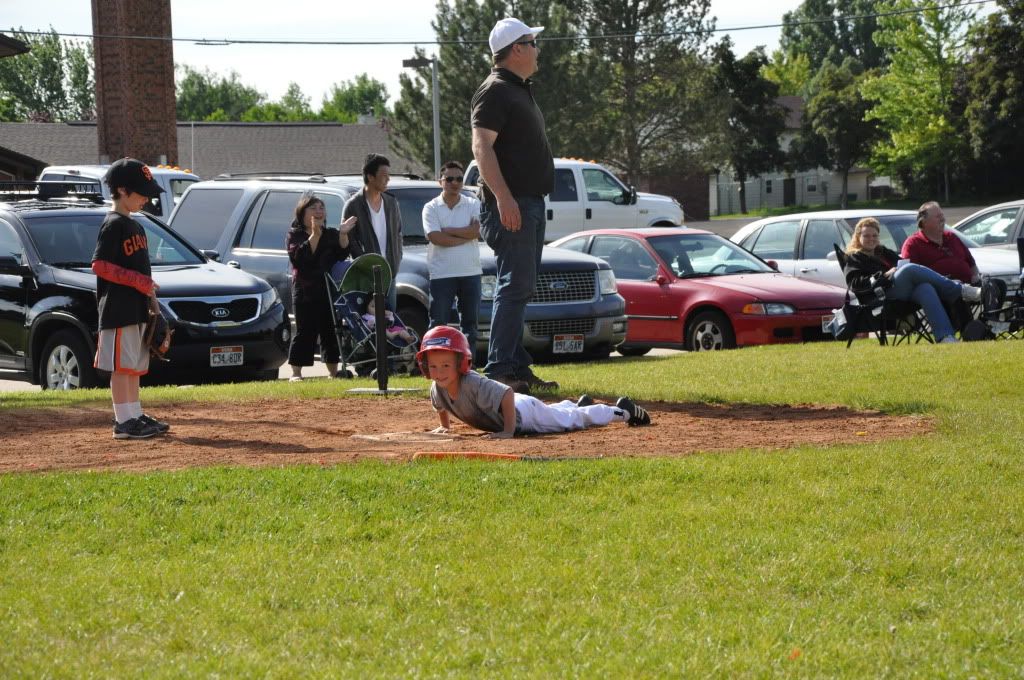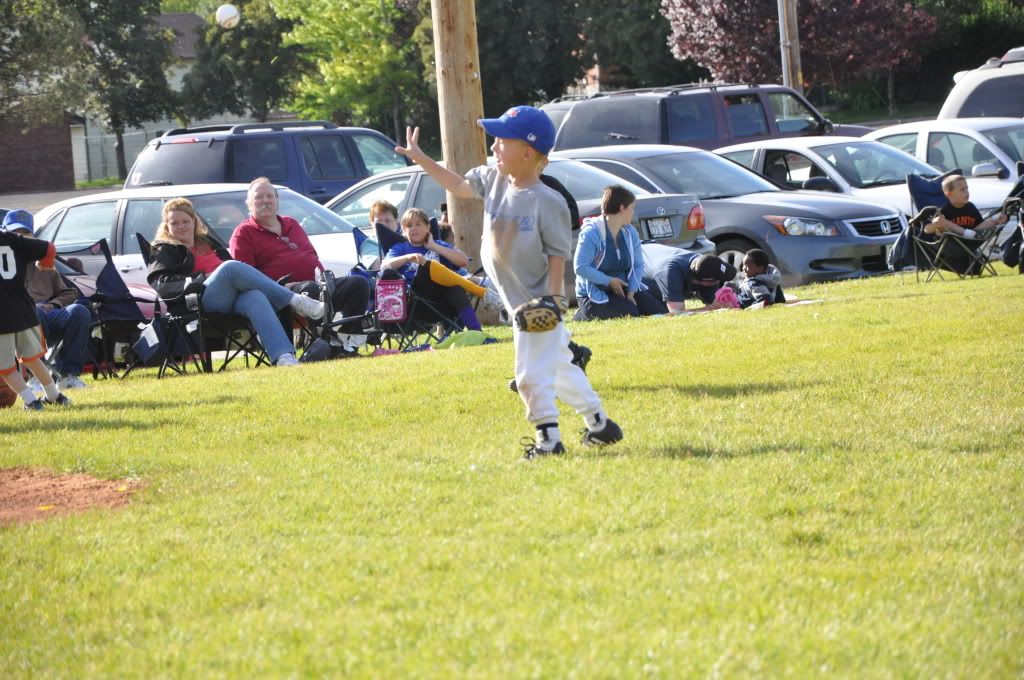 It was all those in between times that weren't too exciting for him.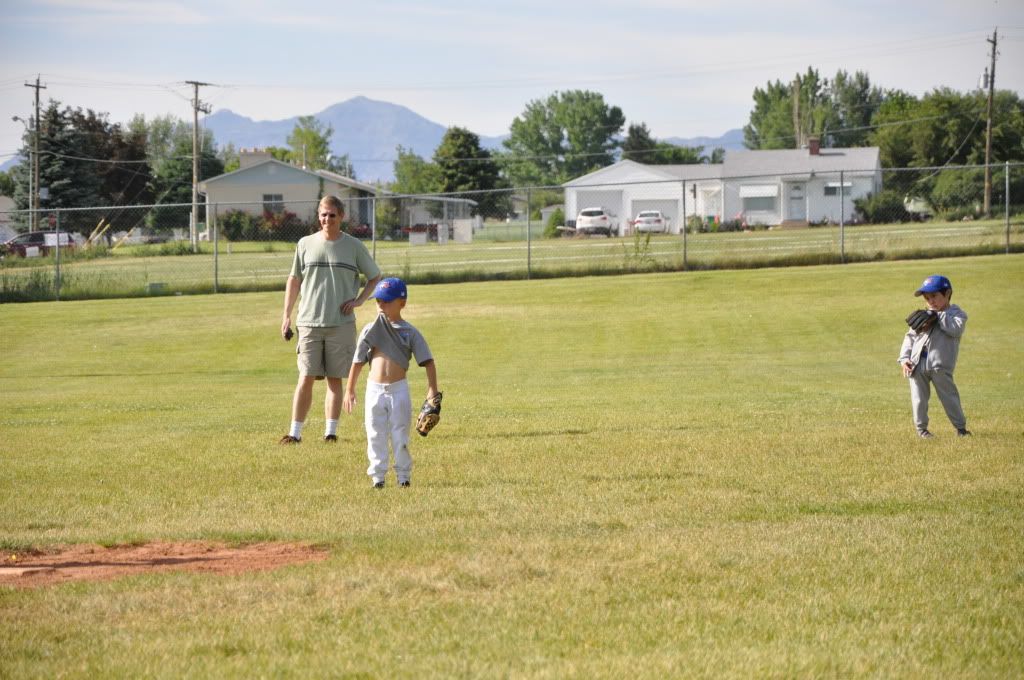 At least him and his brother had a good time together.