A few weeks ago there was a little "farm days" event in our city.
The boys were so excited to go!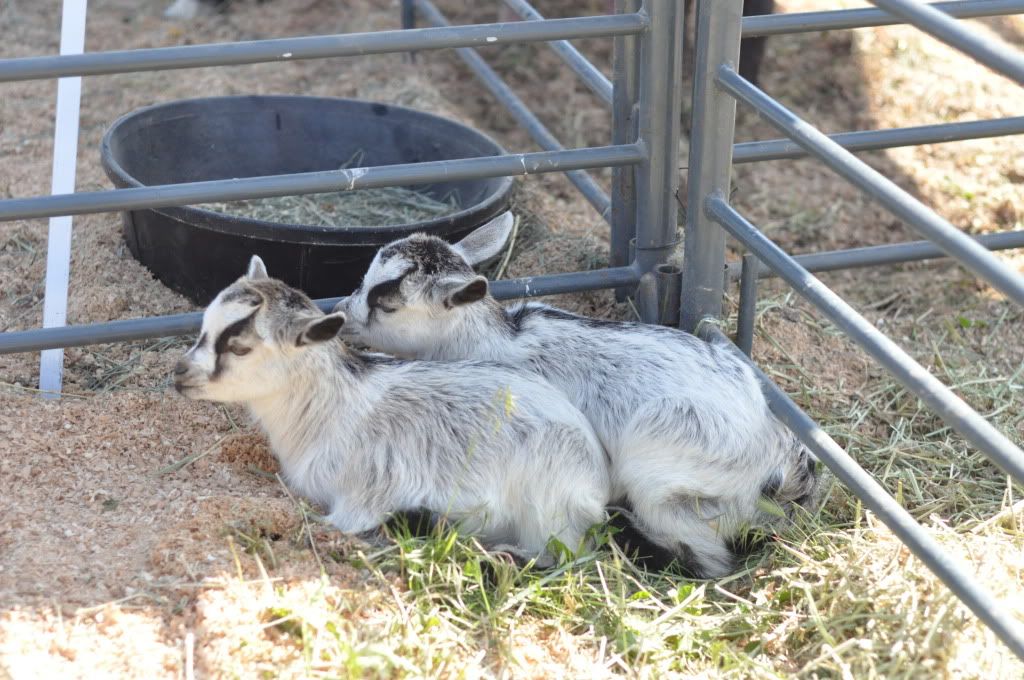 This is how Chubbs sits all the time when he is watching something. Too funny.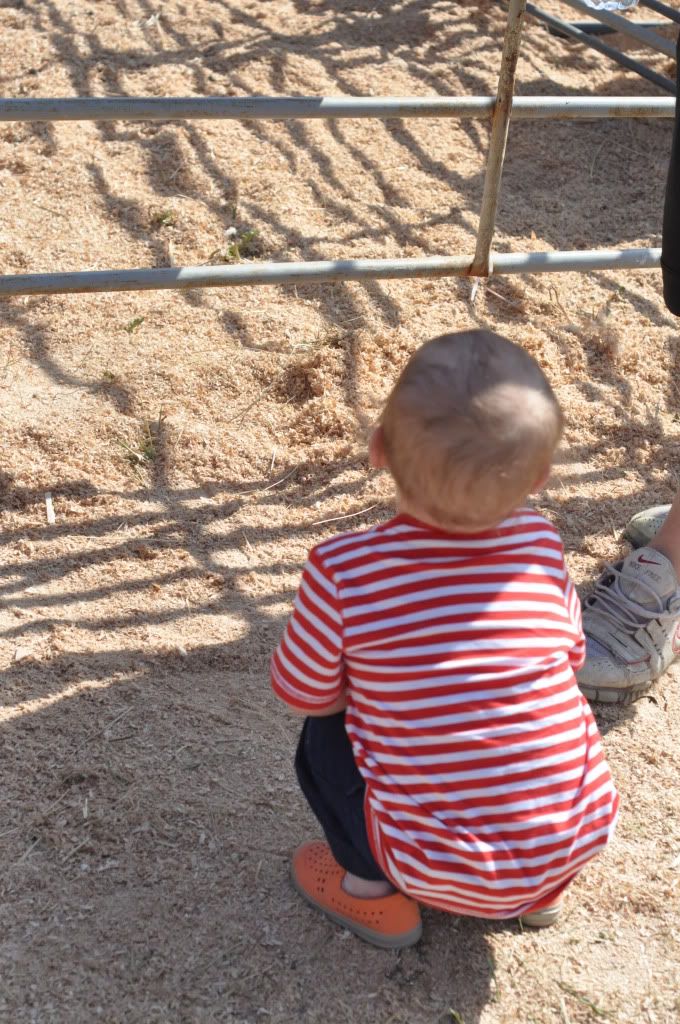 Munchkin man was in heaven and petting all the animals. He could have stayed there all day long!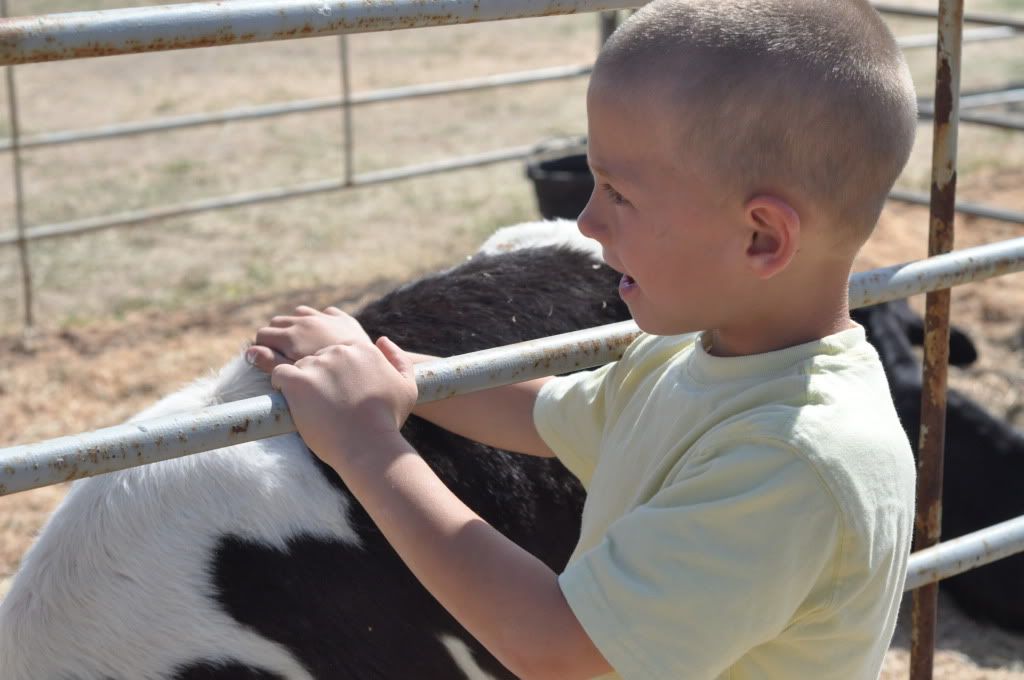 Chubbs wasn't too sure about the whole petting the animals thing.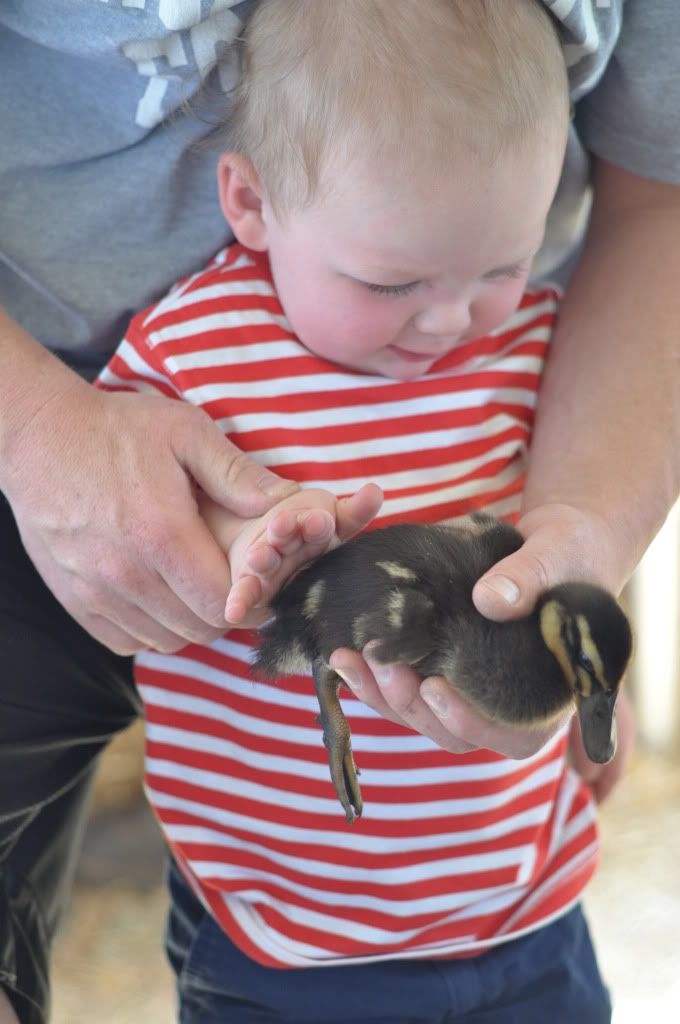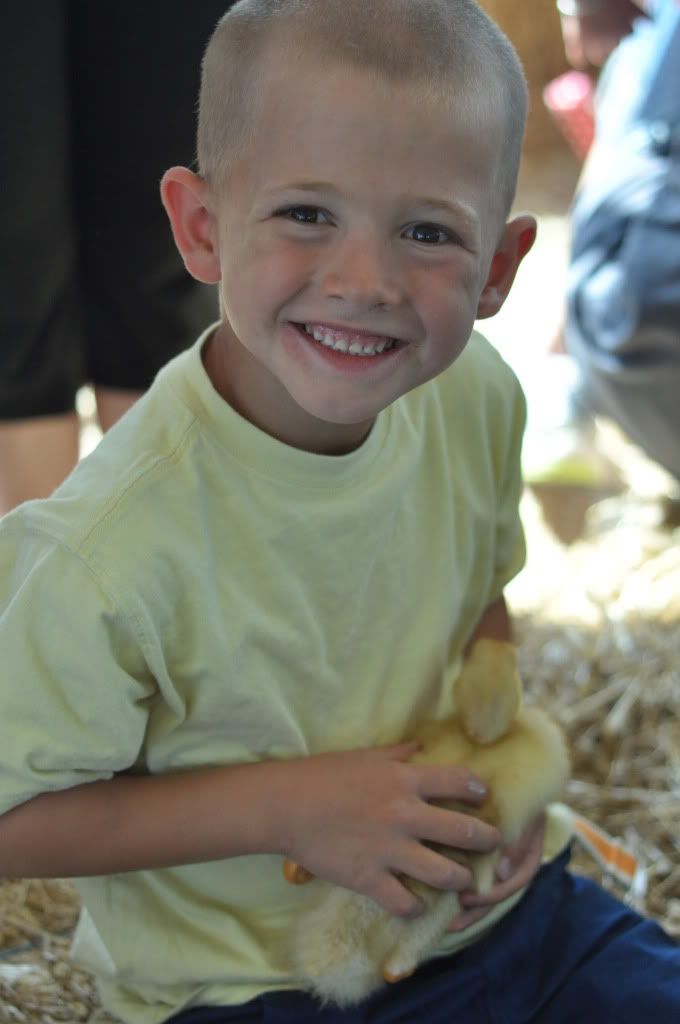 Munchkin told me the bunnys were his favorite because they were so soft.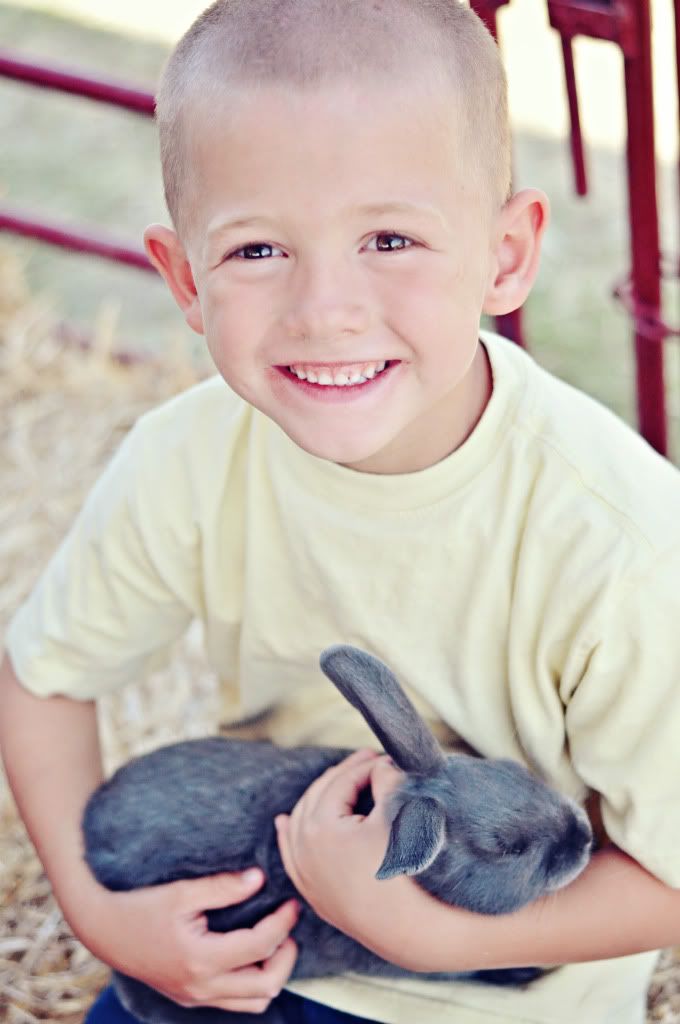 And of course Chubbs would climb the fences each chance he got.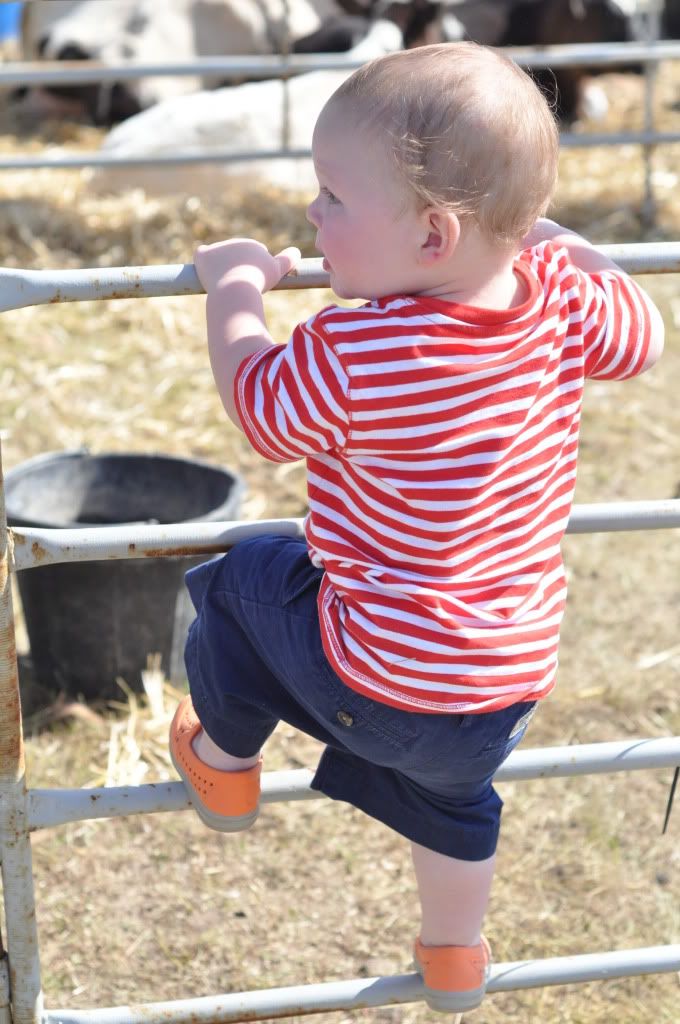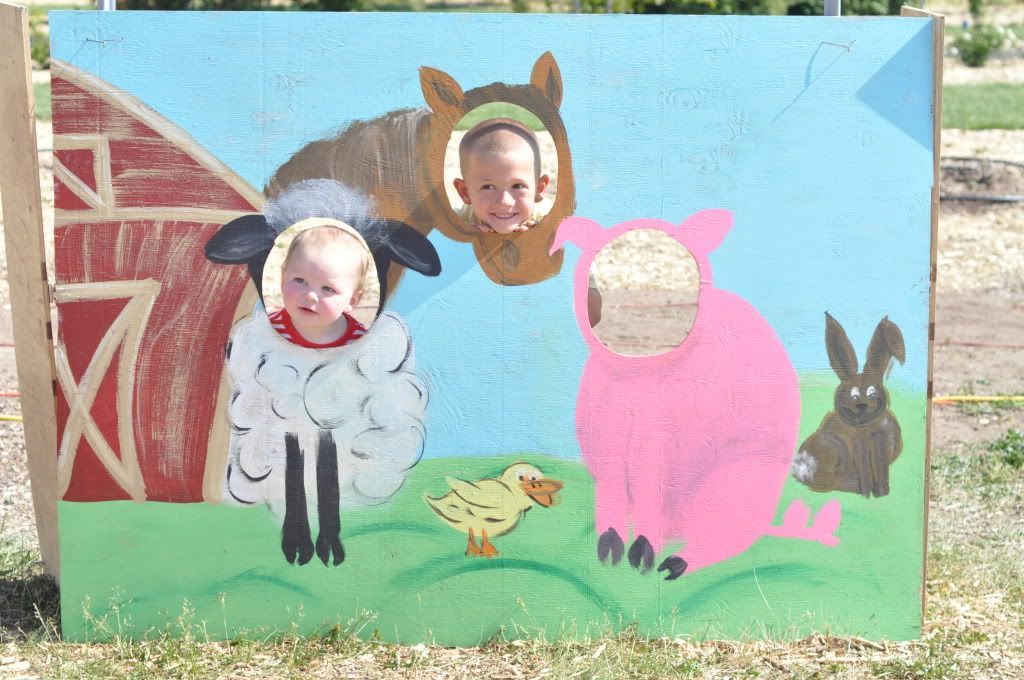 Ready for the train ride!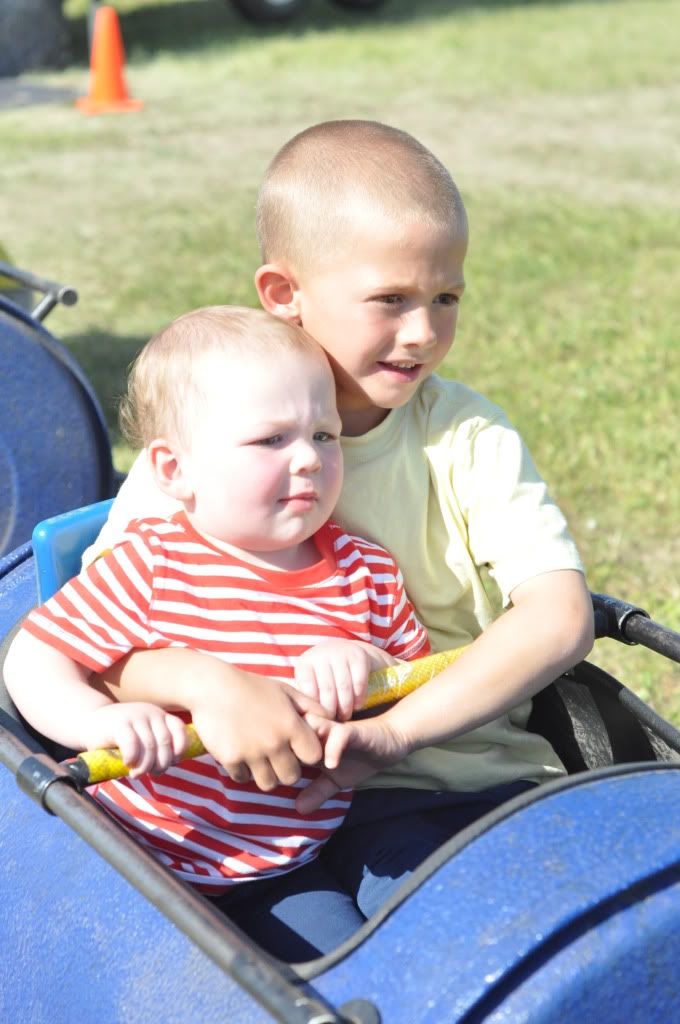 Someone was done.