Reason #1-Munchkin, Reason #2-Chubbs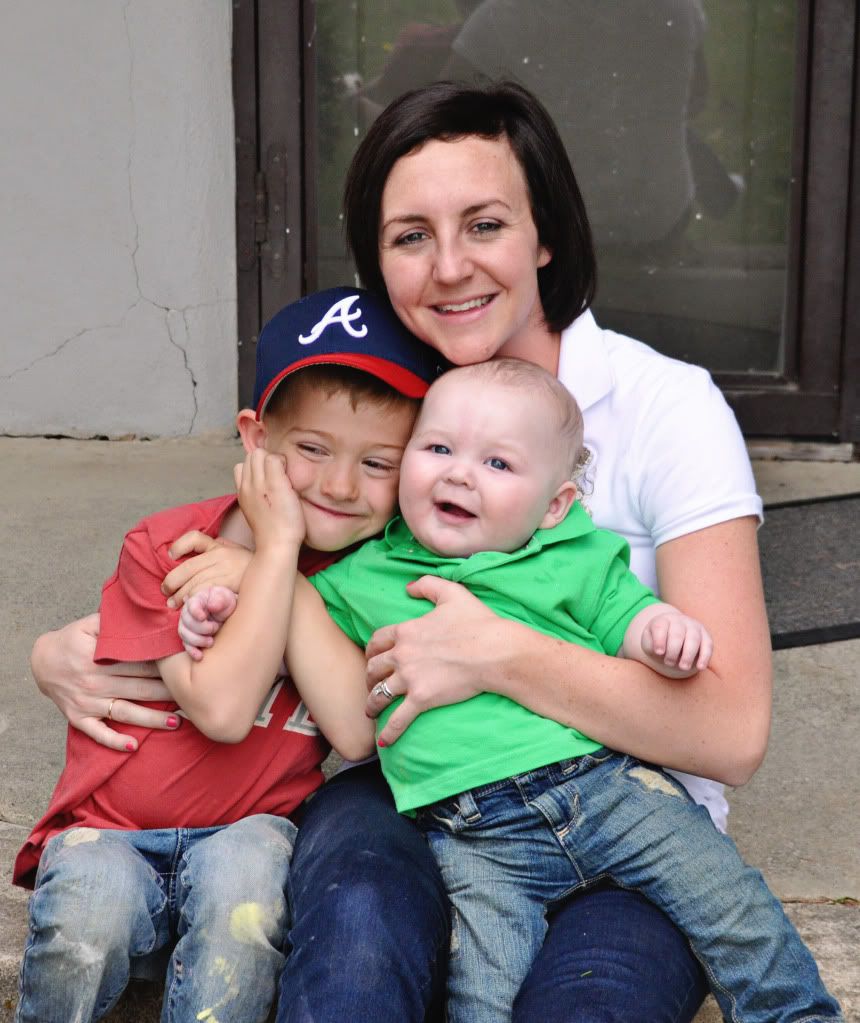 And they love each other too.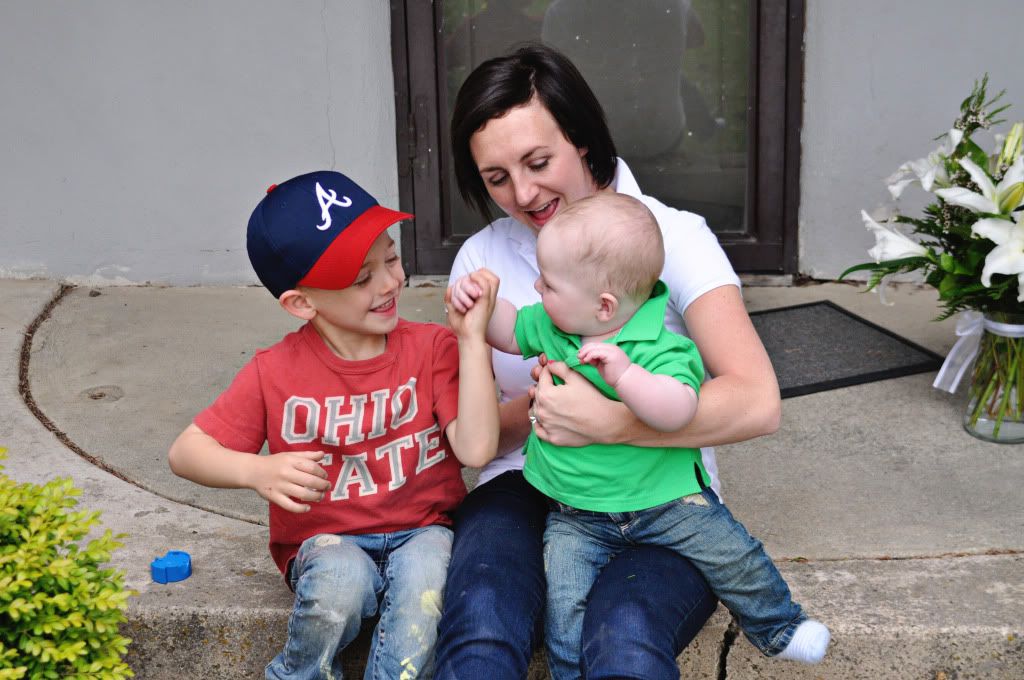 When you share a kid
(which really isn't very much fun)
, sometimes we can't celebrate holidays on the actual holiday. The Easter Bunny came to our house on Thursday night before Easter and Mother's Day was partially celebrated for us on Friday.
Friday I got home from work and called Hubster because he was not home. I only have a few minutes with Munchkin before he leaves so I like to see him as much as I can.
I call Hubster a little upset, "Where are you?!"
"I'm coming."
"Well, where are you? I want to see Munchkin before he goes."
"Don't worry, we are almost home. And we can have him for an extra half hour".
(Which was a nice little surprise...thank you)
"Ok. But hurry please."
"Yes Dear."
Several minutes later I heard a little banging on the glass door and there is Munchkin with his shirt off and a huge smile on his face.
Me: "Why is your shirt off?"
Munchkin: "Because it's all wet."
Me: "Why is it all wet?"
Munchkin: "I can't tell you that."
Then I get instructions from him to close my eyes and wait in his room. The door opens and I am now allowed to open my eyes. There are my three boys holding a g-g-gorgeous bouquet of lilies.
Then I knew why Munchkin's shirt was wet.
It was such a sweet surprise. But Munchkin then quickly informed me that they had yet another present for me and assured me I would like it much better than the first. I told him not likely, but he promised I would like it better.
Again, I was instructed by my five year old to close my eyes and stick out my hands. I peeked and saw his eyes light up and a grin I wanted to kiss off his face. He handed me a small box with an....iPhone!
Oh, I am spoiled.
Spoiled from the new iPhone, but mostly spoiled for having amazing children and a stellar husband.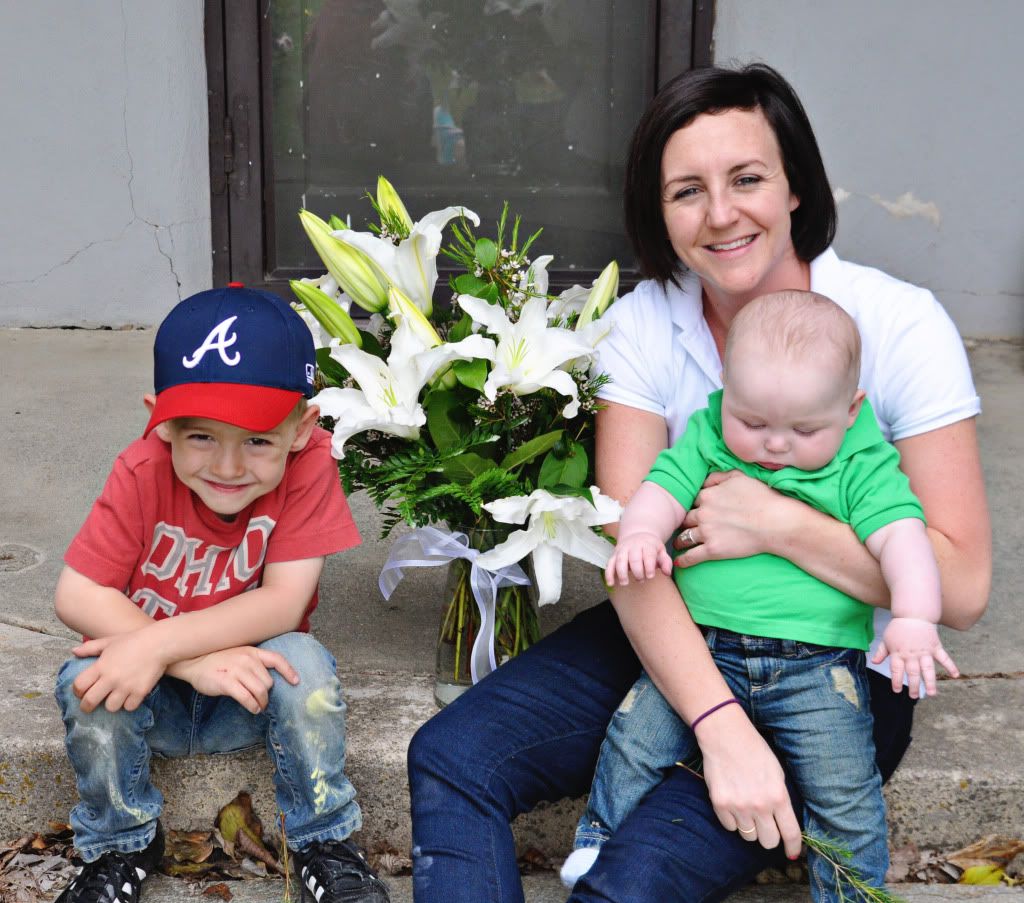 Thanks my loves.