I have been busy. Sorry. Sometimes life gets in the way of blogging. Wait. No...I was busy with life, my kids, my husband, my family. They always come first.
My boys relaxing in the sun.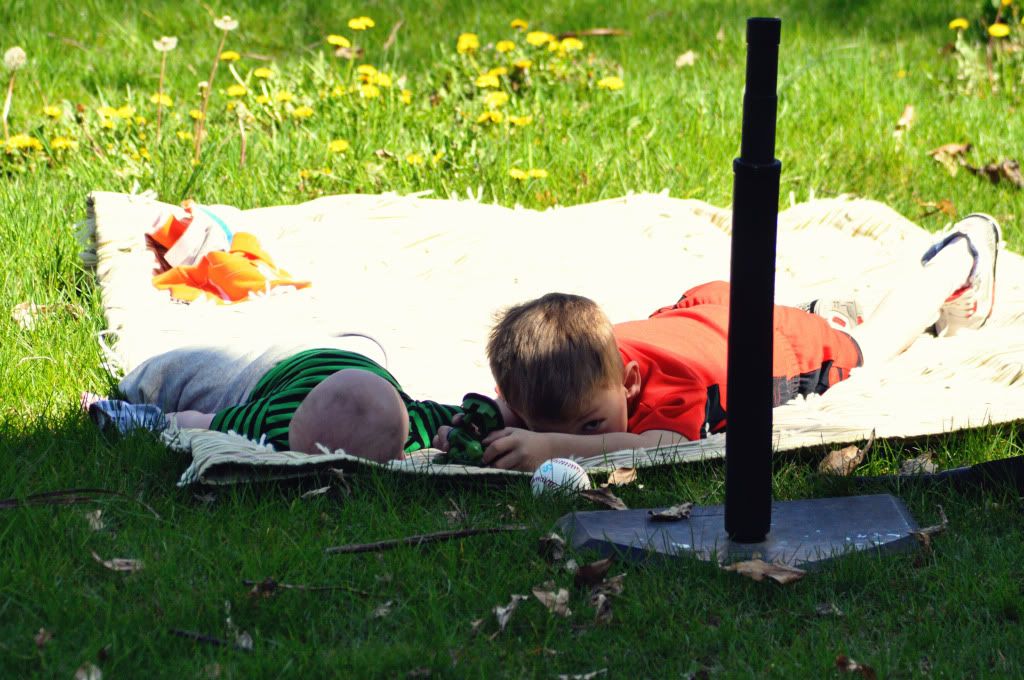 We stopped on our walk to play soccer with the neighbor kid for a few minutes.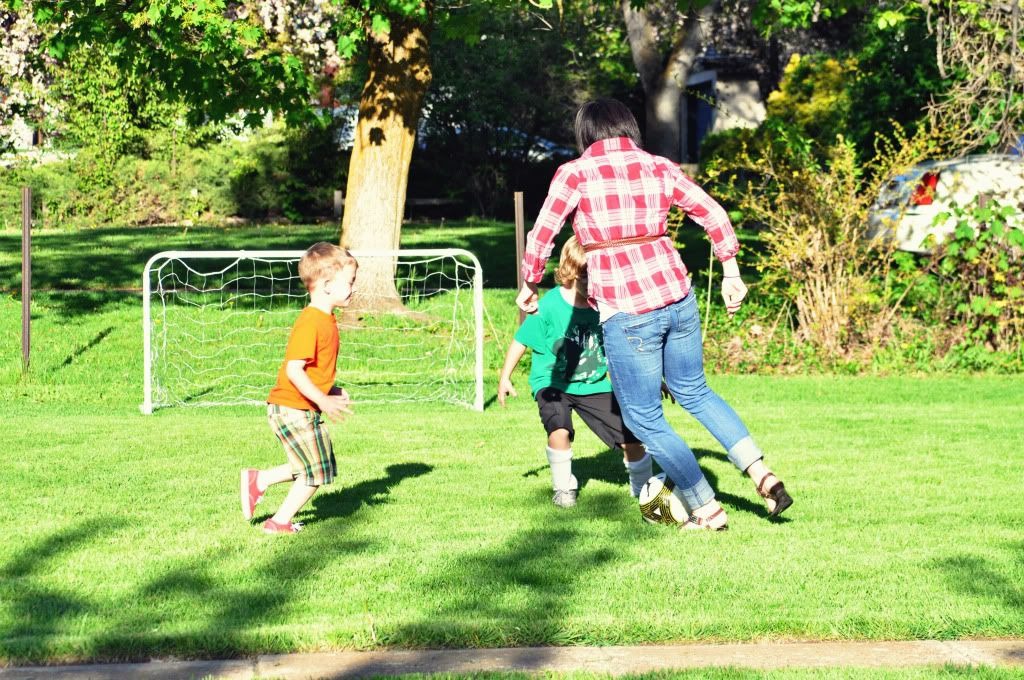 Hopefully with these pictures of a rare, sunny, warm day we had this month it will inspire Mother Nature to pull back on this rain and let the sun shine.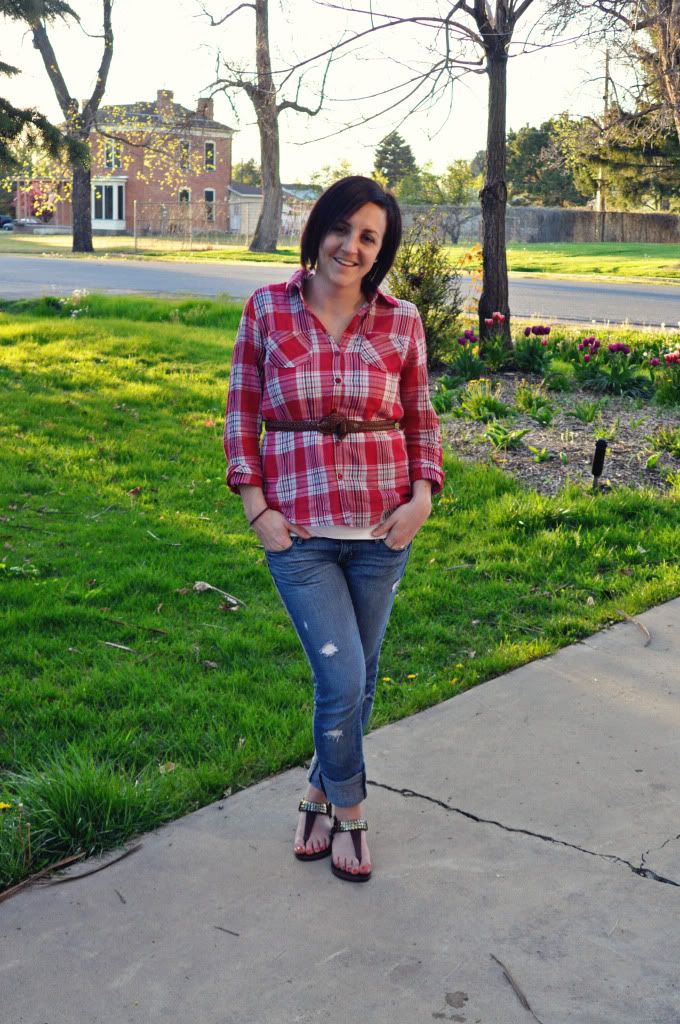 Red Top: Forever 21 ($5). Belt: Thrifted, DI ($1). Jeans: American Eagle ($15ish). Shoes: Target ($9).
- A runny nose during a soccer game.
- Trying to change my entire outfit into clothes for soccer game in the car, while still staying buckled
- Trying to put a diaper on Chubbs when he insists on rolling over. And he is one strong little sucker
- Munchkin being so independent and learning so many new things
- Me reading the Book of Mormon stories to Munchkin and him not wanting to, but then after the first story making me read at least six more stories
- Getting to go to Ohio oh-so-soon
- Playing Dance Central on Kinect while wearing big chains and sideways hats