Ok, so it's not actually May Day. I obviously missed that one. But I did take these on May Day, does that count?
I had a nice little place in mind to get some pictures of my cute family, but when I got there, some stinkers were already. The area was too small to share, and I'm sure I would have looked silly with my tripod and nifty little remote control trying to get Chubbs to look at a boring black camera. Yeah. Great idea.
We made it work with the terrible lighting and super short attention span/patience level of the boys (all three), and I will go through the pictures again and see if I can find a half way decent one of our family together.
Hubster: Yellow Shirt: Express ($10). Sweater: Express ($20). Pants: Old Navy ($6). Shoes: No idea...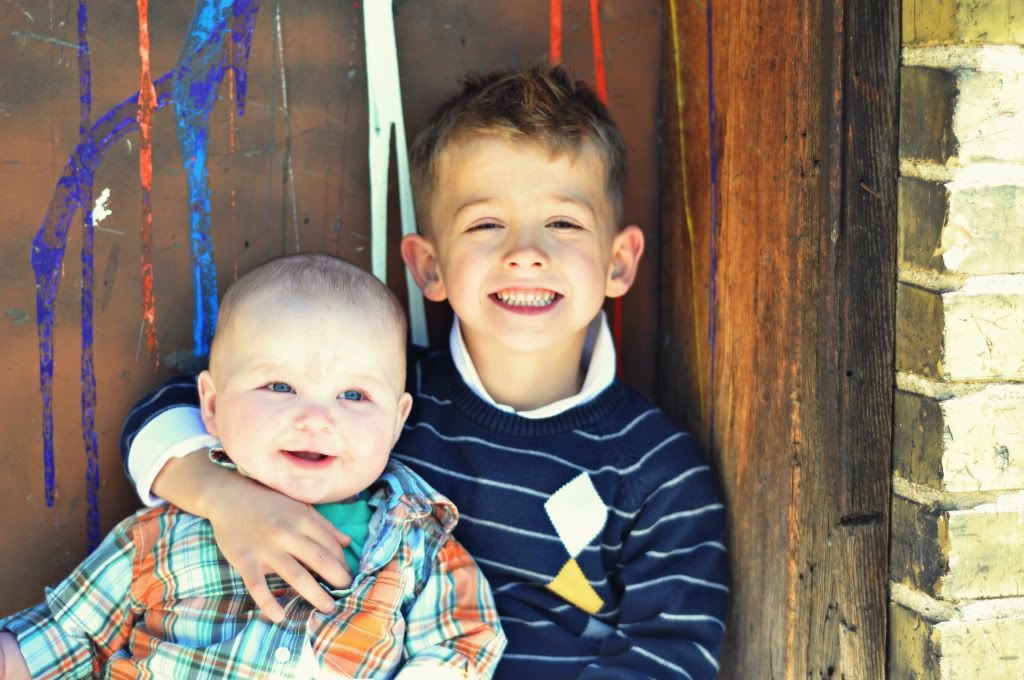 Chubbs: Green Top: Children's Place ($4). Plaid top: Children's Place ($6). Bottoms: Gap, Kid to Kid, ($5).
Munckin: White Polo: Old Navy ($3). Sweater: Children's Place ($10ish). Pants: Children's Place (Gift). Shoes: Target ($12).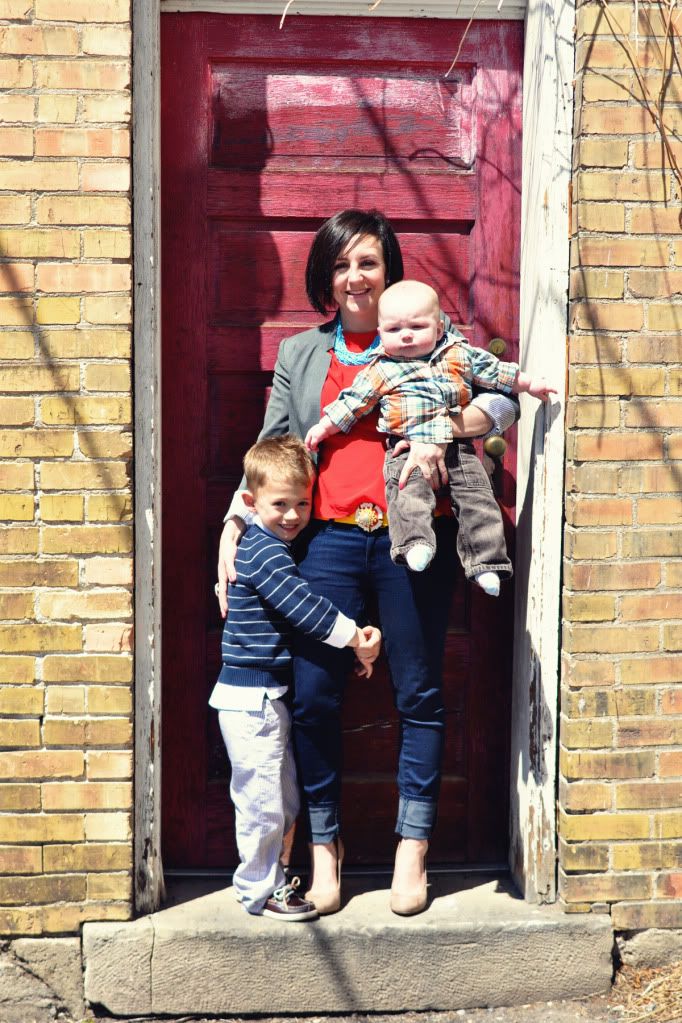 Me: Blazer: Gap ($20). Red Top: Thrifted ($4). Necklace: Dillards ($10ish). Belt: DownEast Outfitters ($4). Jeans: Old Navy ($6). Shoes: BCBG, TJMaxx? ($30ish).

They were way to busy looking at each other and laughing to hold still and smile...but who cares, this is way cuter.

Is he not the cutest five year old ever?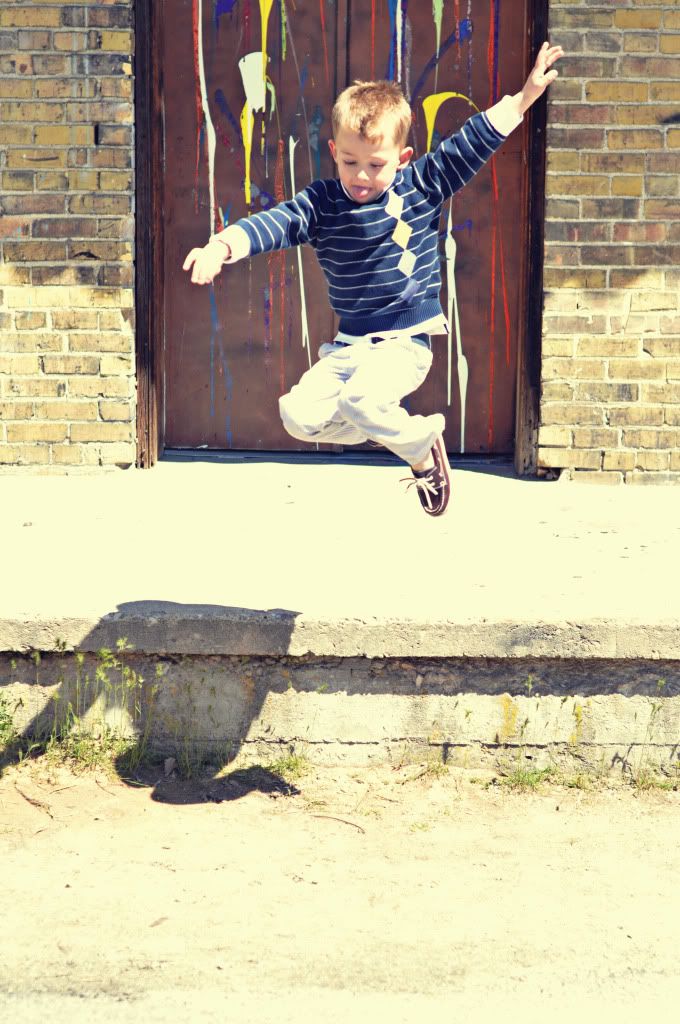 Awkward/Annoying
- the bruise and large bump on my thigh from my soccer game.
- Hubster realizing his khakis (pictured above) are fleece lined.
- Trying to carry Chubbs in his stroller down about 4 flights of stairs...and back up.
- Neighbors dogs barking from 9pm-1am.
- People who are surprised when you show up when you tell them you will and they don't have their stuff ready or together
Awesome
- After dressing Munchkin in his pants above he says, "Man. I wore these back in the 80's!....Was I alive in the 80's?"
- Chubbs getting his first tooth and handling it like a champ
- Warm weather...finally.
- Munchkin telling me that he does in fact now want me to buy him more clothes. He always asks if I have a surprise for him when I get home and when I do and it's clothes he is normally disappointed, it's not nearly as exciting as toys.
- Having a 15 minutes conversation with Munchkin about Jesus Christ, Resurrection and angels. And he had such great questions.
- Getting visits at works from my family.
Post Edit:
The Royal Wedding happened...everything was amazing. I mean, a girl really became a princess. Pretty sweet. I loved this dress...