While still in Ohio we went and fed ducks.
They were a little overbearing. Bless my sweet dad for scaring the mean ones away. We instructed Munchkin to only feed the ducks in the water.
That will show those mean ducks on the sidewalk...take that!
Then we had a fire, roasted marshmallows and made little pies (take wooden dowels, put rolls from a can over the end, roast and then fill with apple filling...oh so good).
Then Chubbs woke up and decided he didn't want to sleep anymore, but wanted to join us...
and how could I say no to face like his.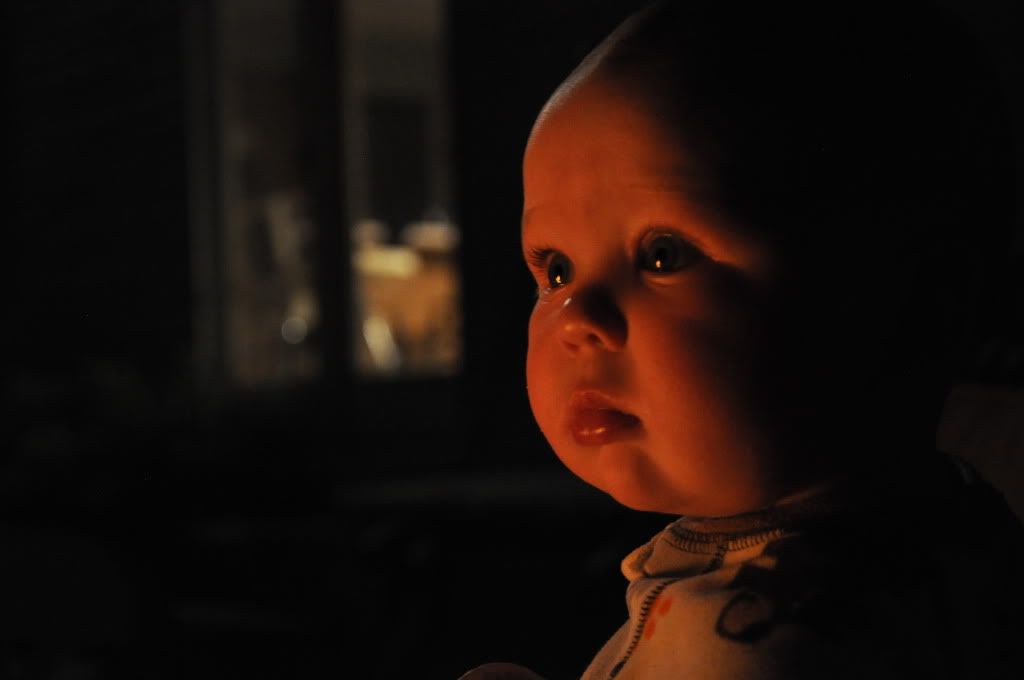 And the fireflies were out. I didn't get a decent picture of them, but Munchkin sure had a blast catching them.