Sometimes I get to borrow too...
This dress belongs to my sister. It was gifted to her from her boss at her one of her jobs. Normally she borrows from me and I normally don't borrow from her, but I honestly really don't mind.
But since she is in costa rica, I get to wear this cute dress (minus the green top she borrowed from me to wear with this exact dress...i didn't get that back yet).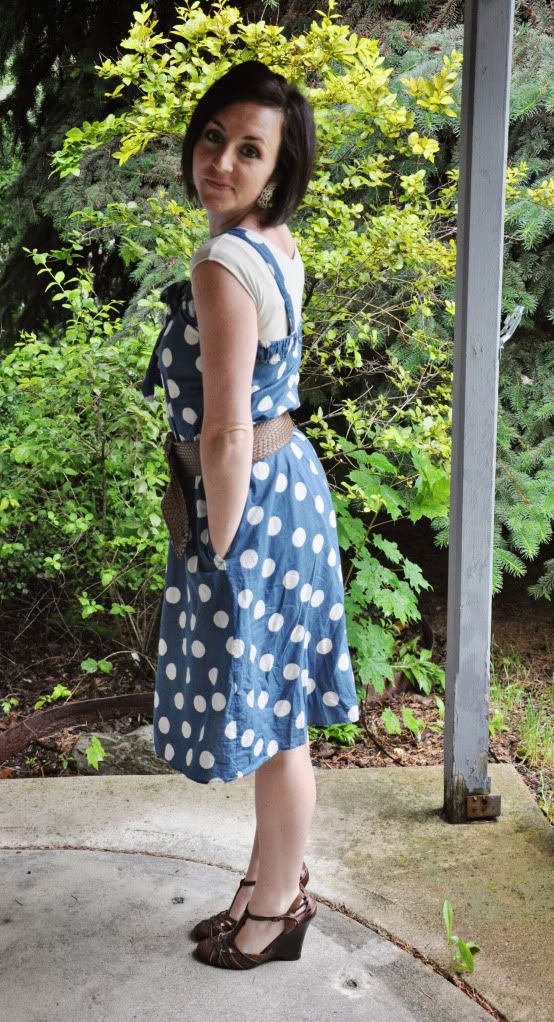 Top: Shade ($3). Dress: Marc Jacobs ($0-borrowed). Shoes: Steve Madden (super old). Belt: Express. White ring: Aldo ($8). Earrings: NY&Co.