I feel like it's been a while since I have done an A&A Thursday.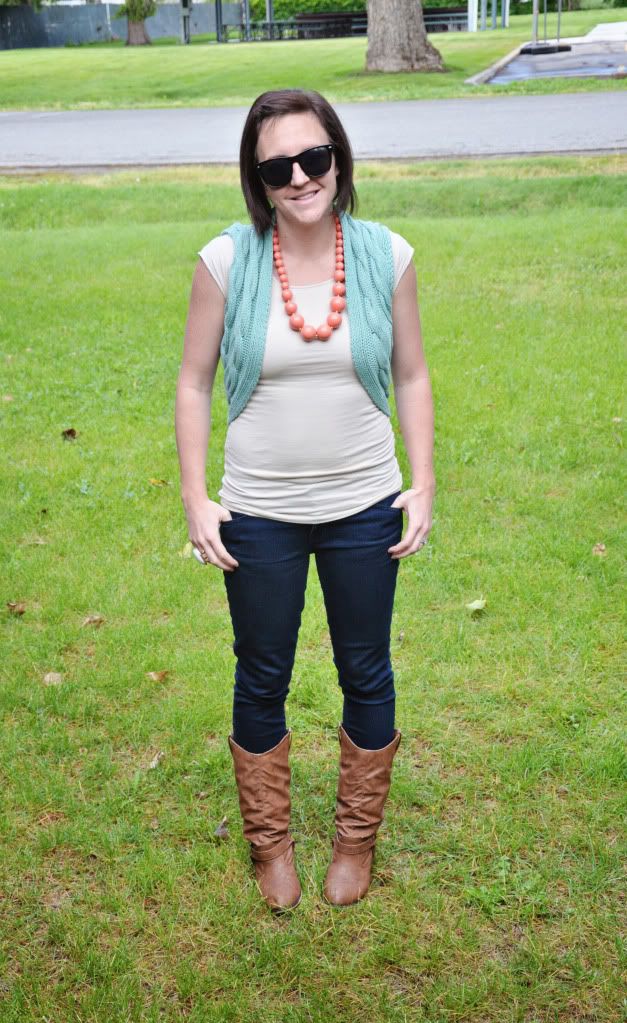 Tan Top: Shade ($5). Green shrug: Old Navy (super old). Shades: JMR ($12). Necklace: Aldo ($10). Jeans: Old Navy ($6). Boots: Ross ($15).

Awesome
- Scoring a $13 towel from Target for $4 because their signage was wrong.
- Swimming and Chubbs loving the water
- HOT weather...finally.
- My hair fitting into a ponytail
- Hubster driving by sprinklers and scaring me to death and getting me a little wet while I wasn't paying attention
-After dropping my sister off at the airport so she can go to Costa Rica for a month (we will pretend I'm not jealous at all)...and then staying behind an extra 20 minutes so I can see a handful of
returned missionaries
come home! Such a great thing!
These are from when my sister Abby got home from her mission. I was a wreck waiting for her!
(awesome cont.)
- Instagram app.
Chubbs silly face Texas airport
Chubbs foot after swimming
My gorgeous boys
Awkward
- Dropping Chubbs off at the sitters, then having my car to decide to not reverse. I had to get out and push the car in high heels. Luckily I parked on the inclined part of the driveway so it made it easier...and I'm pretty sure only one person saw me.
- A girl saying she wished she still permed her hair because she could throw it in a scrunchie and go and it looked great.
- Stupid people.
-Having an older man comment a little too much on my physique