So sorry I haven't posted in a few days. This past weekend was busy.
I was mostly absorbed watching General Conference.
And let me tell you, it was awesome. But then again, it's always awesome. Getting to hear from a Prophet and Apostles in our day is such an amazing blessing.
Monday I had a migraine...nasty things those migraines. So, I was pretty much m.i.a. Thanks to my sweet sister who came and babysat for me so I could sleep for a bit, and then changed Chubbs after he blew out of his diaper, and later whooped me in a game of Toy Story memory. Ok, so not the last one, because I hate to lose, but a for sure thanks on the rest.
And the weather was nice for about 1.587606 hours on Saturday so we went outside.
Big boy Chubbs can sit up all on his own now and does so very well.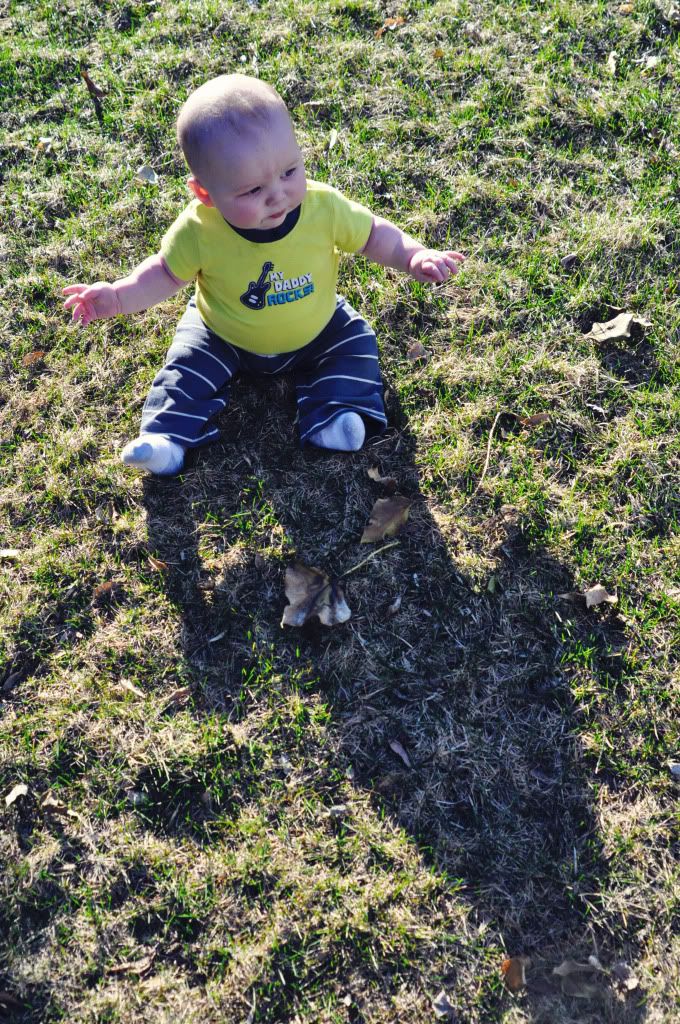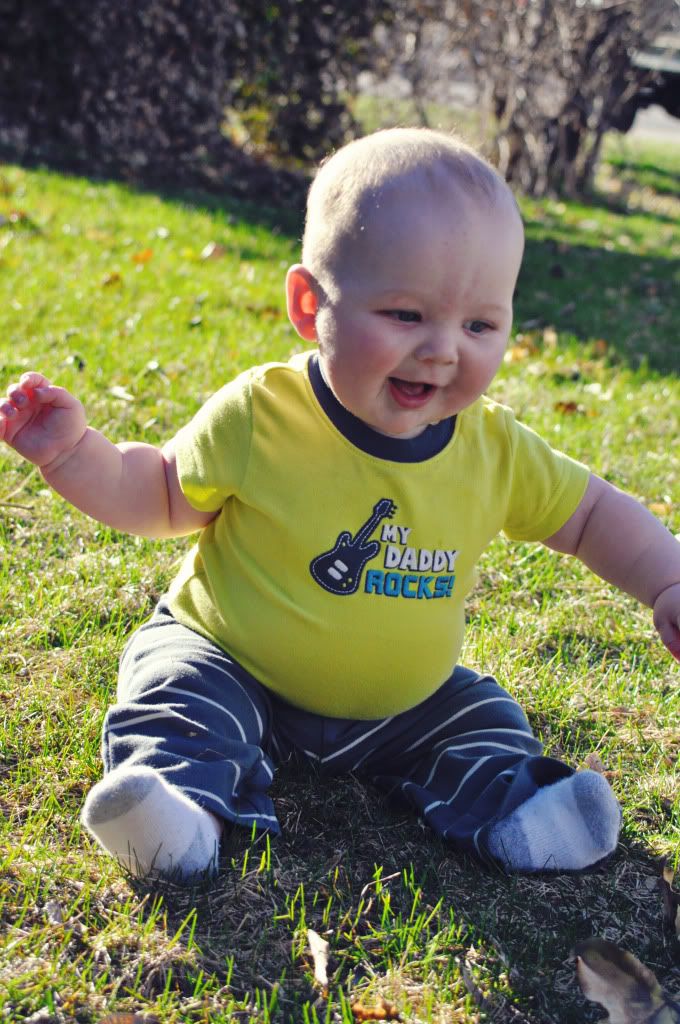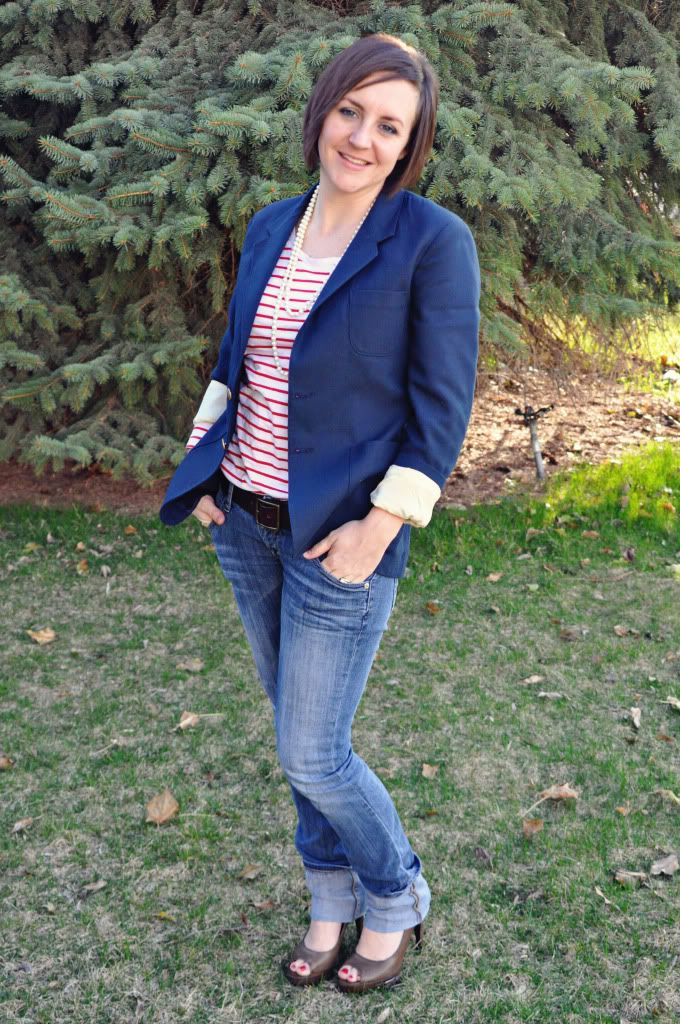 Jacket: Thrifted, DI ($6). Striped Top: Gap ($9). Necklace: The Limited ($9). Jeans: Express ($25). Belt: Borrowed from Hubster ($0). Shoes: Guess, Ross ($16).
And the munchkin and I having fun. We love our kids so much...especially squishing their faces...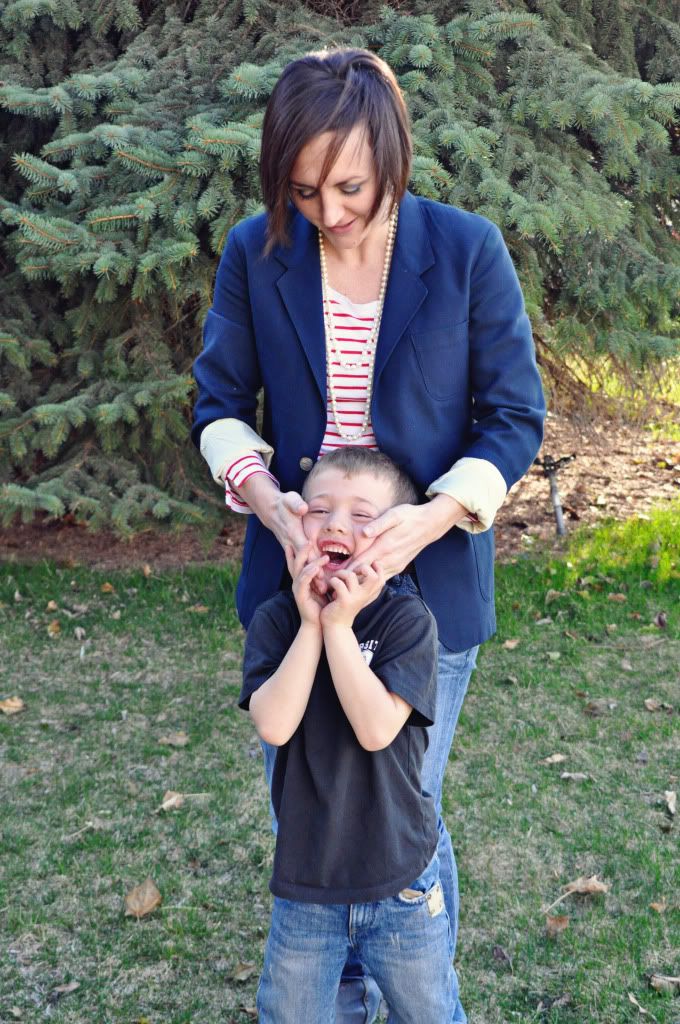 and throwing them in the air.