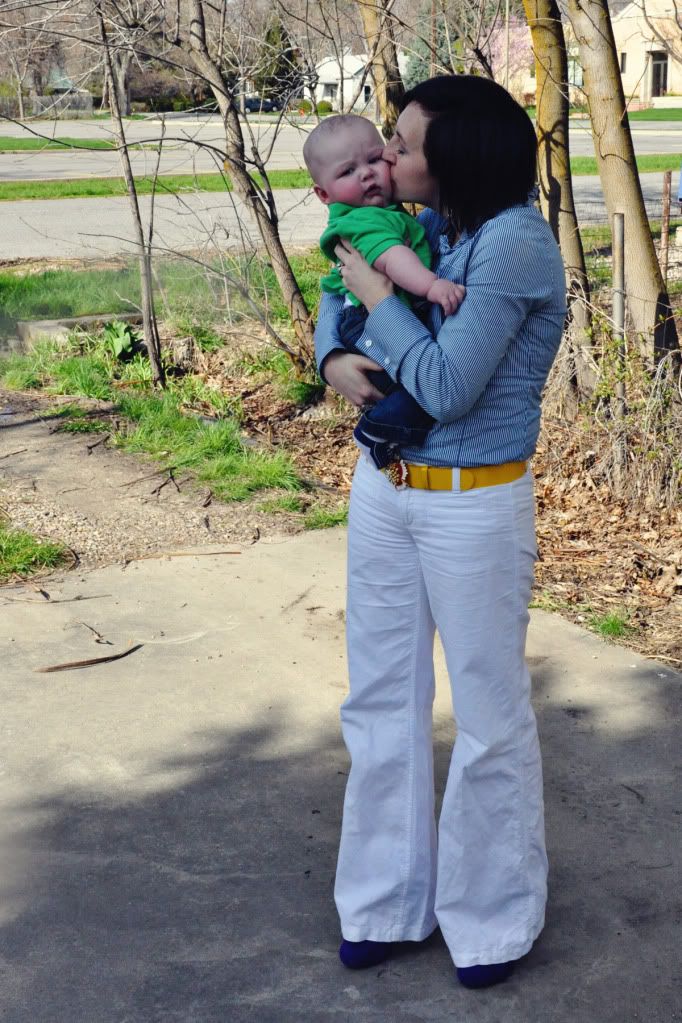 Striped Top: Express ($15ish). Belt: DownEast ($4). White Pants: Express ($20ish). Purple Shoes: Steve Madden, Nordstrom ($80...yes I paid way too much for those shoes even though they were on sale).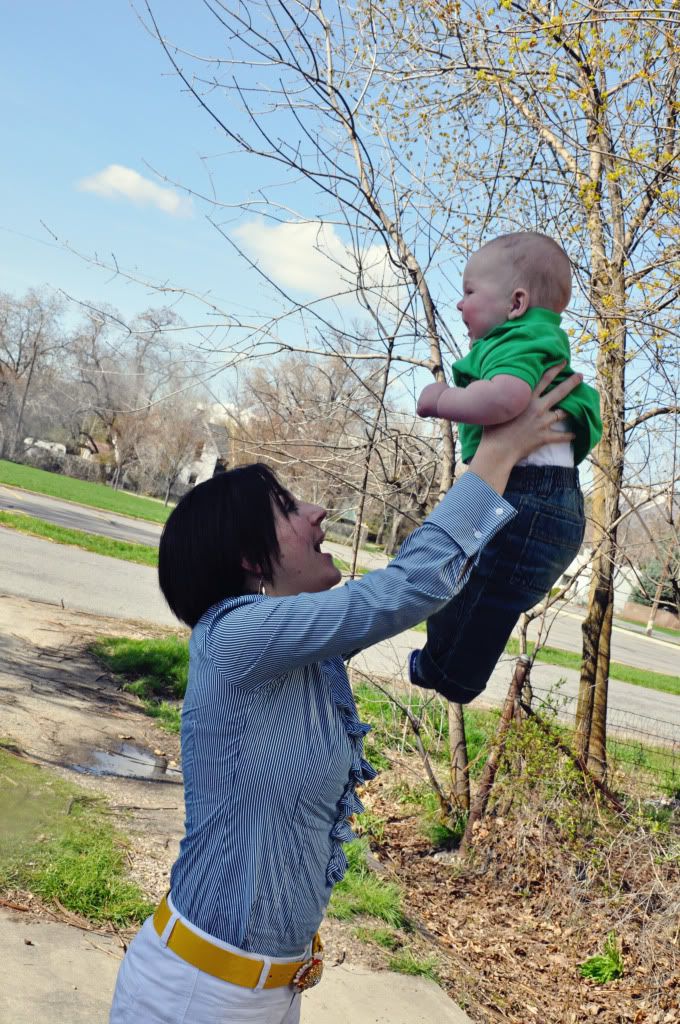 On Chubbs: Shirt: Children's Place (<$5). Pants: Old Navy ($8).

Awkward
- Chocking on a pineapple (the juice) while at the dinner table
- Dressing up as Victoria Beckham for a work awards luncheon
- trying to put a diaper on Chubbs while he tries to roll around and flip over
- the Target check-out guy and Hubster discussing which underwear was cooler, the flash or ironman.



Awesome
- the reverse working now in our car...prayers are answered!
- Finding a denim shirt & jacket for super cheap
- Hoodies
-
This article
about my favorite book
- Getting a free kinect
(well, kinda free. I had to buy stuff to get the points)
from my rewards checking account
- The Royal Wedding. I mean, really, this is pretty cool.
- Playing soccer again. I missed it.