That would be my do...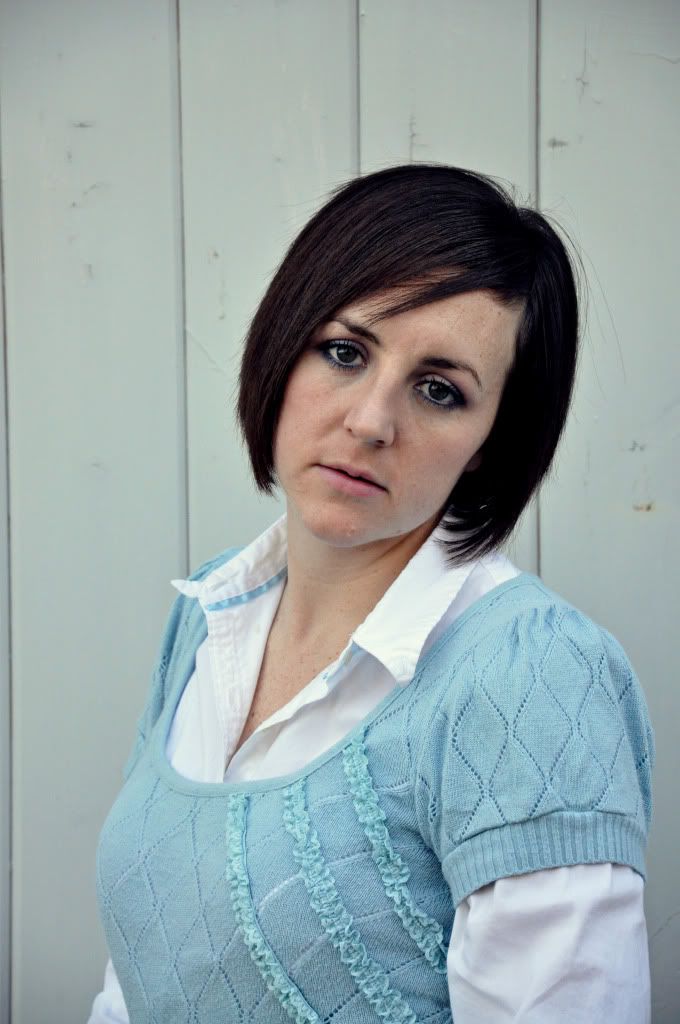 Before & After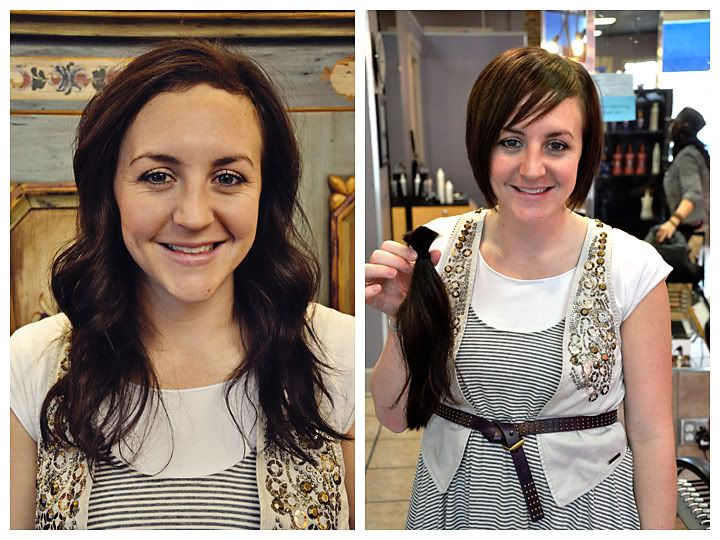 I finally had enough to donate. Over 11 inches!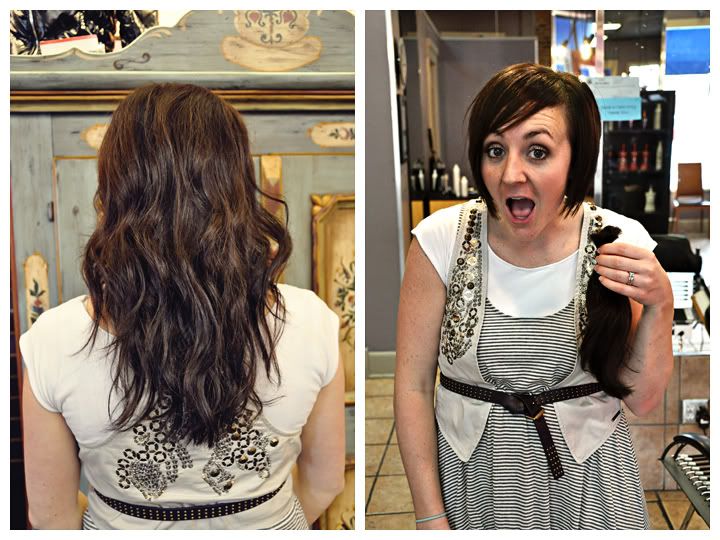 This is kinda how I feel about the cut...
I am still getting used to how short it is in the back. Don't get me wrong, I am already loving it way more than my long hair. I have had short hair before, but this is the shortest. My super cute hairdresser even had to bust out the clippers and shave a teensy bit of my neck. Whoa. That was weird.
I am going to try it out for a little while and see how it goes. I may go shorter, or grow it out a little to get more of a bob look and less of an A-line, plus get those bangs long again.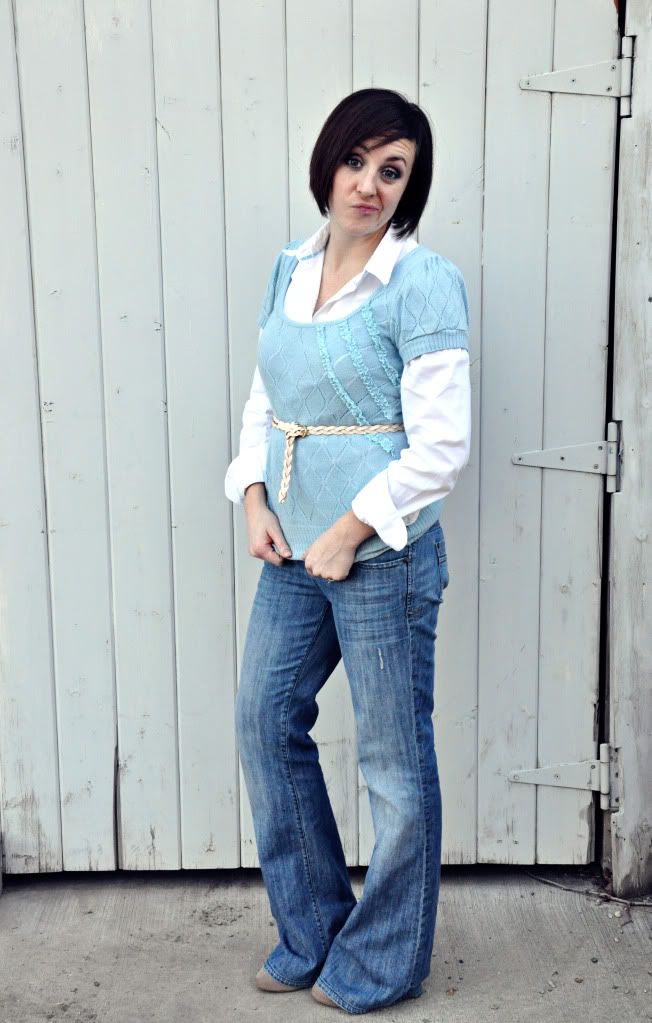 White Button Up: American Eagle ($15ish). Sweater: Nordstrom ($15ish). Belt: Downeast Outfitters ($4). Jeans: Level 99, Dillards ($50). Shoes: BCBG, TJMaxx ($20)